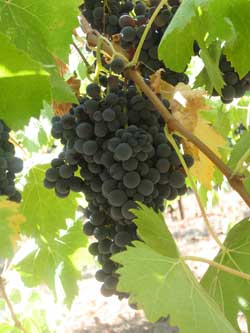 Wine of Kings...
The Nebbiolo grape is not a common variety in California, but we believe it has a bright future here in the Russian River Valley. Indigenous to the pre-alpine regions of Northern Italy, this noble grape reaches it's highest peaks in the Barolo and Barbaresco wines.
The word Nebbiolo derives from "nebbia," Italian for fog, one of the many reasons it is well suited to our climate. This variety also presents unique growing challenges – one of the first to bud and last to ripen, the Nebbiolo vineyard can be susceptible to frost damage, and careful attention to microclimates is necessary for successful vineyard establishment.
Typically light in color, Nebbiolo's intense bouquet is supported by firm tannins and acidity, making it an ideal candidate for the cellar as well as the dinner table. It shines when served with typical Northern Italian dishes like mushroom risotto, polenta, braised meats and ripe cheeses.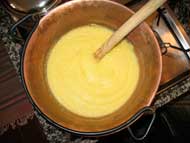 Earthy porcini and polenta match perfectly with Nebbiolo.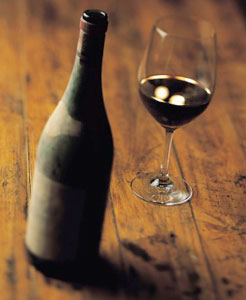 Perhaps the best case for growing this finicky but rewarding grape can be found in this sumptuous description of a 30 year old Barolo by author Alan Tardi in his Romancing The Vine:
"There are mushrooms, truffles - and, on the finish, the characteristic qualities (though increasingly rare) of leather and tar. This wine is not thick or jammy, the way so many are made today. In fact, in the glass it appears almost transparent, garnet (not velvety red) with a touch of orange, not unlike the outer skin of an onion.

It is subtle and refined - it doesn't knock you in the head or get up in your face - yet it is incredibly intense. It begins with the smell of violets and moist, rich, loamy soil; travels the full length of the palate from ripe fruit to tanned hide, and continues to evolve in the mouth even long after it's been swallowed."